BLOCKI – OFFROAD Collection – Enduro Race KB0411
24,49 zł


Team Extreme is getting into the action!
Offroad, which means racing through the wilderness, is the theme of the new sets in the Offroad Collection series. Amazing adventure,
unusual excitement and traps hidden in the sand – all this awaits the heroes of offroad racing. But danger is their middle name, they are characterized by focus and courage – this is the only way to win races in the wilderness!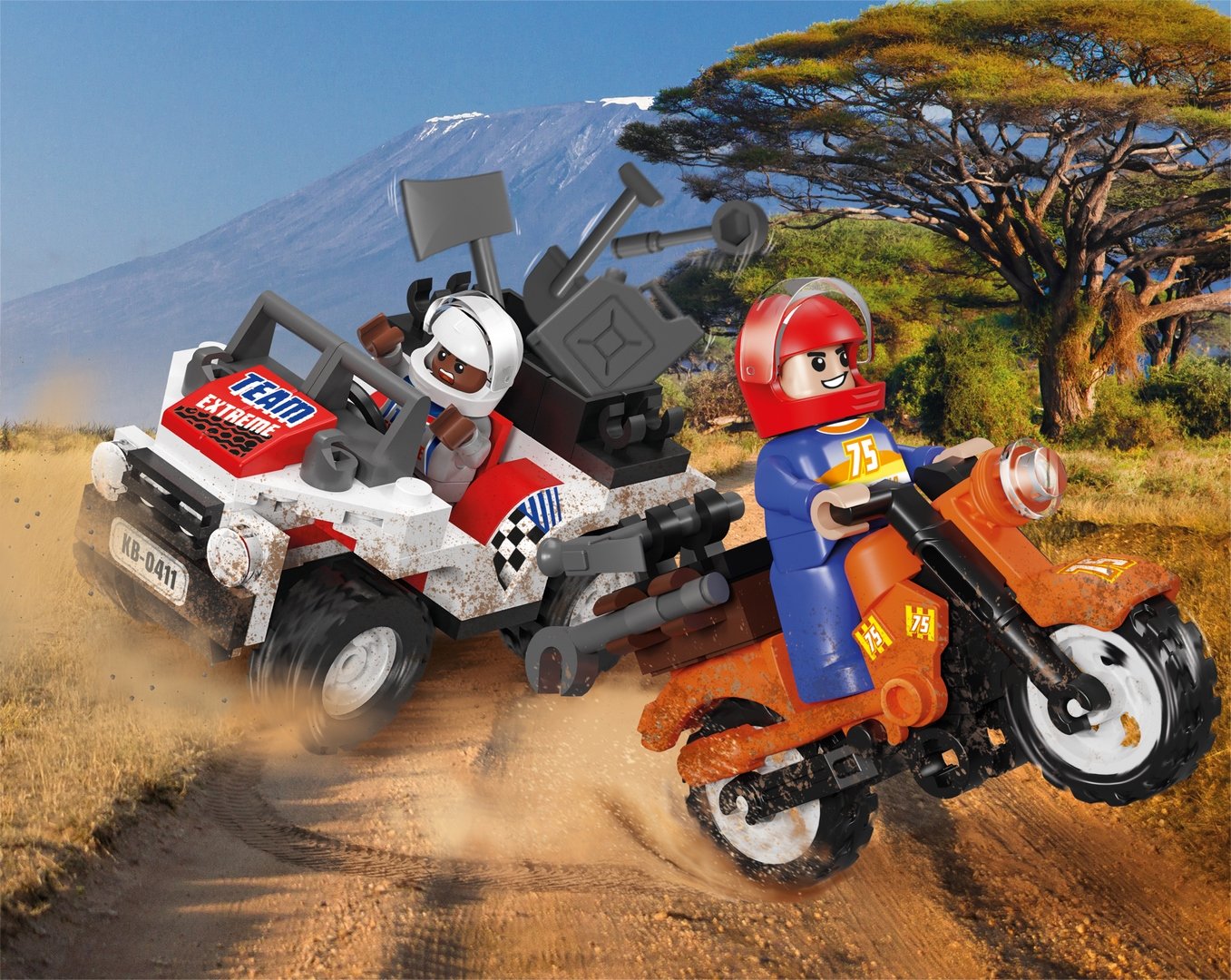 Enduro motorcycle race
Mark loves off-road riding on a cross-country motorcycle. In his world, there's nothing better than sweat, speed and difficult, sandy terrain. This time Team Extreme is taking part in a savannah race!
On the race route Mark is supported by Josh, he drives an all-terrain vehicle carrying various items that can come in handy in case of trouble: a set of wrenches, a shovel or a gasoline canister.
Make the Team Extreme team happily reach the finish line and win one of the toughest Enduro races in the world!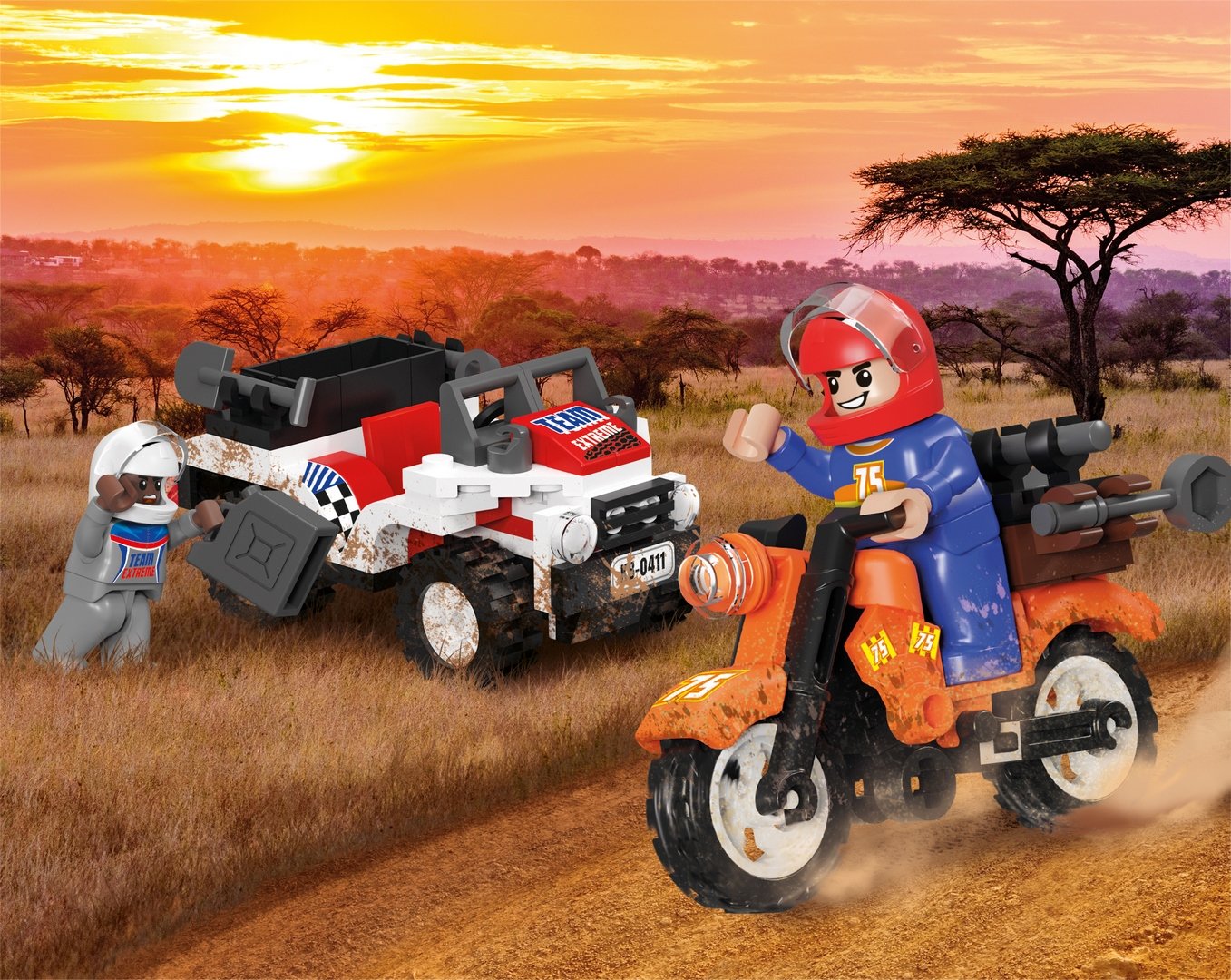 The set includes:
Offroad vehicle
Cross-country motorcycle
Two characters (Mark and Josh)
A set of tools
More from this collection