BLOCKI – OFFROAD Collection – Trouble in the desert KB0412
24,49 zł

Team Extreme is getting into the action!
Offroad, which means racing through the wilderness, is the theme of the new sets in the Offroad Collection series. Amazing adventure,
unusual excitement and traps hidden in the sand – all this awaits the heroes of offroad racing. But danger is their middle name, they are characterized by focus and courage – this is the only way to win races in the wilderness!
Trouble in the wilderness
Dave has been practicing driving in rough terrain before the competition in the Mojave Desert in Arizona. His off-road car has already driven thousands of miles over desert terrain and is not intimidated by rocks or mud.
Dave is driving over bumpy terrain and bang! Something shot under the car, the Team Extreme rider has a bad feeling. He stopped and looked in disbelief at the wheel, a tire to be replaced. He must have landed too hard on a sharp stone after the last jump.
Well, nothing! You have to act, it won't fix itself! Fortunately, in a special trunk, Dave carries tools for replacing the wheel.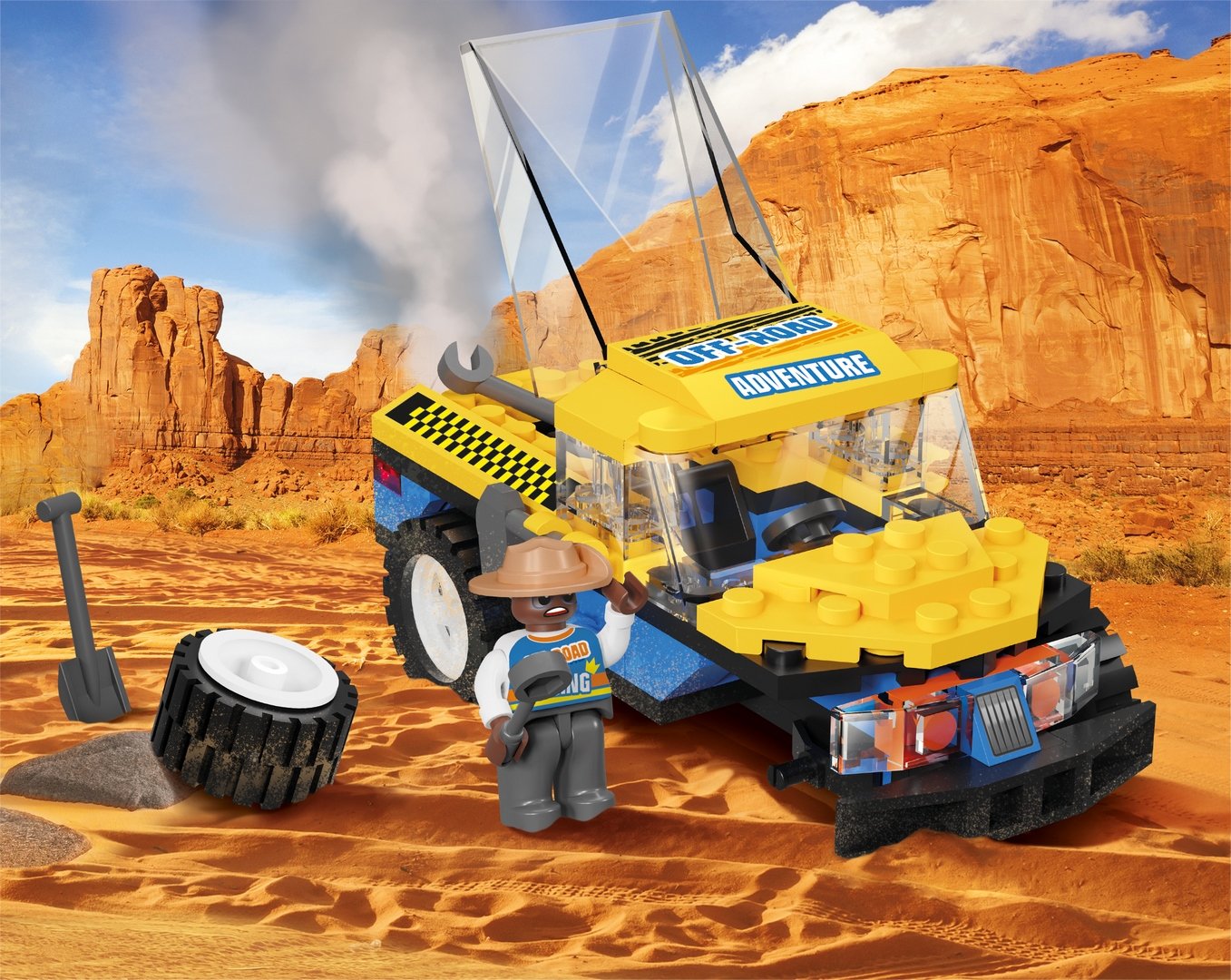 The set includes:
Offroad vehicle
Dave character
Tool kit
More from this collection